In a single month, YouTube receives around 800 million unique visitors. It's great that there is a huge audience to watch your content. But there is huge competition among content creators as well constantly fighting for audiences' attention. It may therefore be difficult for both content producers and marketers to impress the huge audience with their content and figure out ways to monetize these large audiences. In a situation where we have YouTube's increasing fame and social reach, Multi-Channel Networks have sprung up to help the content creators. They are designed to assist content producers in producing high-quality videos while also managing their advertising income streams.
What are Youtube MCNs?
Youtube MCNs are organizations that collaborate with Channels on youtube and maybe other video-sharing platforms in order to provide services to content producers who have contracted with them. Digital asset management, revenue management, target audience development, cross-promotion, finance, product design, brand sponsorship partnerships, extra influencer marketing initiatives, etc, are some of the services that they generally provide.
How do Youtube MCNs work?
The original Partner Program on YouTube rewards content producers through advertising revenue and puts the process of creating videos entirely in the hands of the YouTuber. A Youtube MCN, on the other hand, may supply digital influencers with valuable services as mentioned above. In exchange for providing their services, YouTube MCNs agree to share in the earnings earned by advertisements and sponsorships on the YouTube influencer's channel. They help to reduce the complexity associated with advertising, producing and editing videos, and cultivating an audience by establishing content management systems and profiles on video platforms.
What are the best MCNs out there today?
1. Machinima
Machinima is indeed the biggest gamer- and a YouTube MCN focused on gaming in the industry today, with more than 30,000 content producers reaching over 150 million monthly viewers. Machina has launched Mach-1, an agency dedicated solely to e-sports gaming, in addition to establishing a new media-buying solution with the name of Machinima Media Solutions.
2. Maker Studios
One of the largest YouTube MCNs, Maker Studios is known to oversee top YouTubers such as PewDiePie, produce original content and collaborate with Lucasfilms as well as Disney's Marvel. It has also been involved in the promotion of content for "Star Wars: The Force Awakens" and other Disney properties. It was actually bought by Disney in 2014 for $500 million. This MCN is now in partnership with over 55 thousand YouTubers and attracts billions of monthly views and millions of subscribers.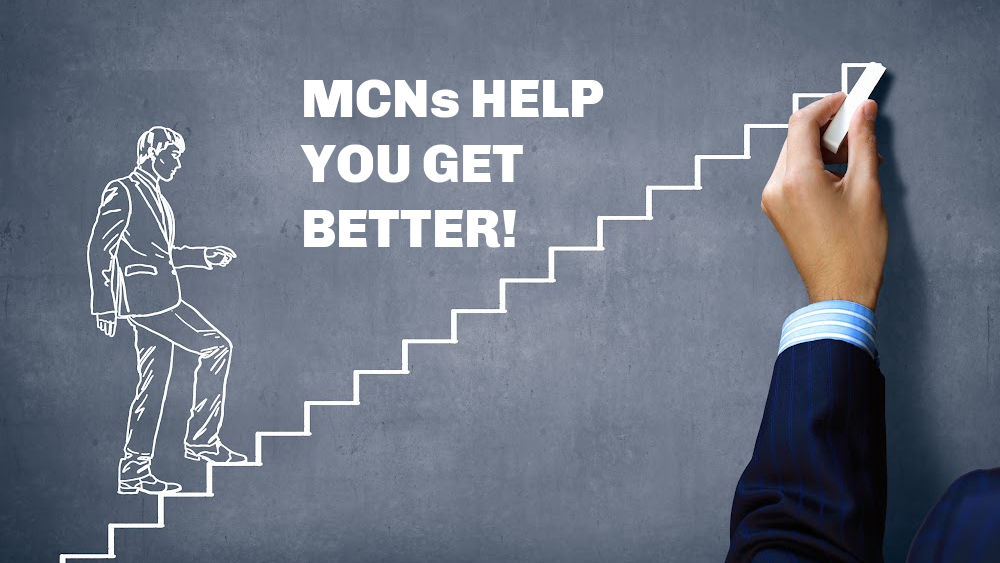 3. Broadband TV
RTL Group bought BroadbandTV in 2013 for a price of 36 million. Since then, this YouTube MCN has grown to become the biggest network in the world, surpassing behemoths like Fullscreen and Maker Studios when it comes to total monthly unique viewers, total views of the video, and total impressions received per month which is around 14 billion. BroadbandTV, according to Mashable, has over 74 thousand content creators with it who produce around five lacs new films each month.
4. StyleHaul
StyleHaul, YouTube's most popular fashion, beauty, and lifestyle MCN. As of present, it has around 6 thousand video producers and reaches 500 million more people every day, according to Adweek  The data by the Hollywood Reporter mentions that StyleHaul has grown to an average of 2 billion monthly views, particularly after having received $6 million dollars in funding in 2013 from the RTL group.
Also read: Youtube Demonetization | All You Need To Know!
5. Fullscreen
Fullscreen was purchased by Otter Media which is a partnership between both the Chernin Group and AT & T. This purchase deal took place in September 2014. Since then Fullscreen has been generating thousands of hours of unique content throughout platforms and launched its personal streaming subscription service in recent months. This expanded its capabilities beyond many of standard YouTube MCN. As per Stream Daily, Rooster Teeth, the makers of the internet's lengthiest series, "Red Vs Blue," are among those 70,000 YouTubers that make up the MCN's network.
6. Tastemade
Tastemade was founded in 2012 and has amassed 100 million active users per month and 1 billion views per month in a surprisingly short period of time. As per Adweek, this YouTube MCN just acquired 40 million dollars in Series D investment from Goldman Sachs and other investors, bringing the total amount raised to $80 million. Tastemade wants to build tailored packages, travel and lifestyle items, books, souvenirs, and possibly operate restaurants in addition to handling content producers and generating original content.
7. AwesomenessTV
AwesomenessTV was among the first YouTube MCNs to be acquired by conventional media business, with Dreamworks Animation paying $33 million for it in 2013. The network has changed hands several times since then, with Dreamworks selling a 25% stake to Hearst Corporate entity in 2014 and Verizon buying less than a quarter of AwesomenessTV in April 2016. As per AdExchanger AwesomenessTV is one of the most popular YouTube MCNs, with a 160 subscriber base and approximately a billion views per month across platforms.
8. Defy Media
This YouTube MCN has expanded its unique material by producing digital video brands including gURL, Clevver TV, The Escapist and Shut Up! Cartoons since Defy Media arose through the amalgamation of Break Media and Alloy Digital. As per the Video Ink, Defy Media presently has over 80 million visitors per month and over 750 million unique views every month.